Fuquay Eye Care in Fuquay-Varina, NC has been providing eye exams for over 25 years.
Our eye doctors and trained staff welcome you to visit our practice. From comprehensive eye exams for children and adults to specialty contact lenses like GVSS, Fuquay Eye Care provides exceptional eye care.
We carry the latest in advanced technology and designer frames to keep your vision healthy and long lasting.
Our vision is to set the standard for the best eye care while keeping our patients' needs as our first priority.
No Glasses, No Contacts, No Kidding!
Orthokeratology or GVSS
The goal for ortho-k is to correct your vision to 20/20 without eyeglasses or contact lenses during the day. In FDA trials of both CRT and VST lenses, more than 65% of patients were able to achieve 20/20 visual acuity after wearing the reshaping lenses overnight. More than 90% were able to see 20/40 or better (the legal vision requirement for driving without glasses in most states).
Schedule An Eye Exam Dr. Patrick O'Dowd was born and raised in Johnstown, Pennsylvania, as one of eight children. After graduating in 1985 from Juniata College in Huntington, Pennsylvania, Dr. O'Dowd received his Doctor of Optometry degree in 1989 from the New England College of Optometry in Boston. Dr. O'Dowd completed...
Read More
Schedule An Eye Exam Dr. Evangeline (Angie) O'Dowd is originally from Rochester, New York, and comes from a family of nine.  Dr. O'Dowd completed her undergraduate studies in 1985 at Indiana University, Bloomington, Indiana, and received her Doctor of Optometry degree in 1989 from the New England College of Optometry...
Read More
Jan 17, 2019
Each year during the month of January we recognize World Braille Day which gives us the opportunity to take a moment and appreciate the incredible gift that Braille has given to those who are blind or suffer from vision loss. What is Braille? Braille is a tactile representation of letters and numbers that can be utilized by people with vision loss to read using their fingers. The system uses combinations of six raised dots -...
Read More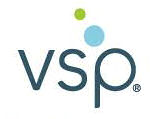 Contact our office for more information.
Monday:

8:00 AM - 5:00 PM

Tuesday:

9:00 AM - 8:00 PM

Wednesday:

8:00 AM - 5:00 PM

Thursday:

9:00 AM - 8:00 PM

Friday:

8:00 AM - 5:00 PM

Saturday:

Closed

Sunday:

Closed
Vision for Over 40: Management of Ocular Diseases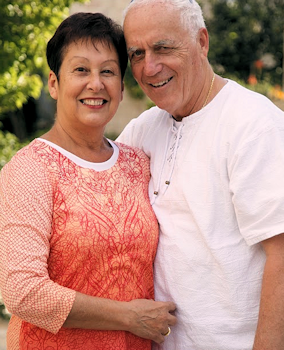 Once you reach the age of 40 it's critical to get your eyes checked – why? Only a comprehensive eye exam can reveal whether or not you have glaucoma or AMD. Age-related macular degeneration (AMD), is an age related eye disease that runs in families, and is a leading cause of blindness in our aging population. Although there is no cure for this ocular disease, there are treatments, and preventative measures that can be taken, if detected early, so routine eye exams are essential. Click here for more on managing ocular diseases.
Schedule a complete eye exam with your Fuquay Eye Care doctor today!

Getting Ready: Back to School Eye Exams!
Fuquay Eye Care carries an extensive range of quality eyewear. Among our newest & more popular designs are Aspire and Fysh. Unique and funky,
the Aspire collection has a fashion-forward sense of design creating a beautiful, highly fashionable selection of contemporary eyewear.